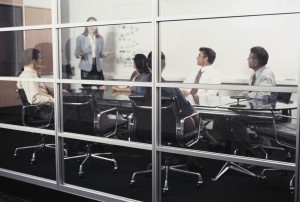 ALM Transcription, L.L.C. services is available for your general business transcription needs. We are ready, willing, and able to capture any type of business discussions including meetings, training sessions, video conferences, telephone conferences, etc. We can accomplish these critical projects with either verbatim transcription or clean read transcription. Our clients will generally use meeting transcriptions for reviews, clarifications, and most especially to ensure that documented commitments by all staff with regard to follow-ups and other action items are accomplished for the good of your business.
You name it: Annual general body business meetings, quarterly, semi-annual, or annual financial meetings, public statements, conferences, press conferences, focus groups, and investor presentations are some examples of documents that are transcribed by our incredible team of skilled transcribers.
We process dictation, single-speak dictation, which is most often used by educational professors and teachers, students, attorneys, focus group moderators, corporate and board meetings, advisory councils, committee leaders, and so much more.
Are you part of a private community that has regular homeowners association board meetings and committee meetings? A reporter and transcriptionist or transcriber may be just want you need! Get rid of those skeleton outlines and summaries referred to as "meeting minutes" and get a full transcription of the meetings turned around quickly and available to everyone in your community to keep everyone informed and involved as to the happenings in your community.
If you need your transcript in a hurry, next-day transcripts are available!
We strive to be the leading provider of accurate, high-quality business transcription services at competitive prices. We're here to cover all of your organization's general business transcription needs, be they meetings, conferences, interviews, conference calls and more.